Charging Ahead: Weights and Measures Week 2020
Happy Weights and Measures Week 2020! Weights and Measures Week is celebrated every year from March 1-7 to commemorate President John Adams signing the first U.S. weights and measures legislation into law on March 2, 1799.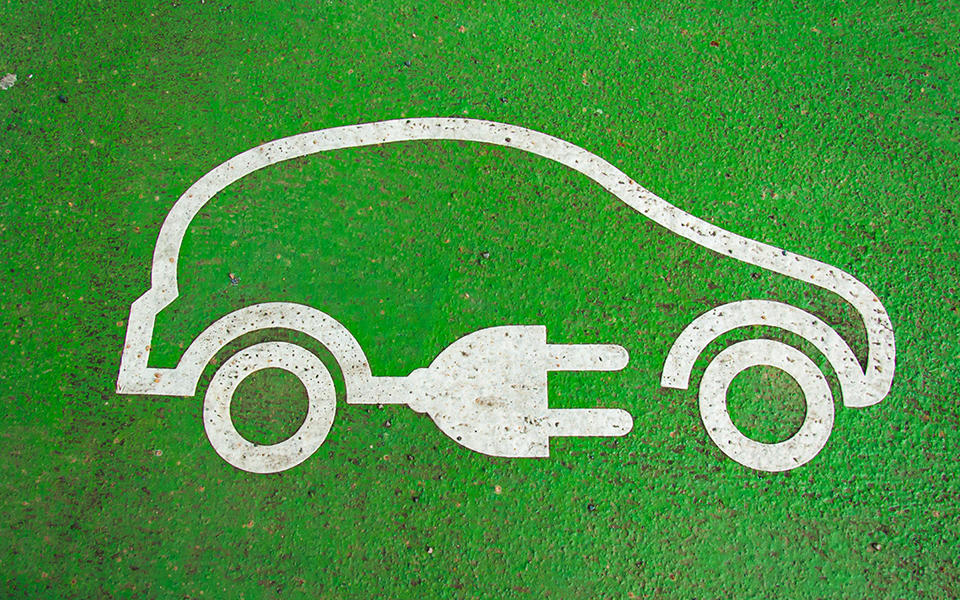 It is estimated that sales of products or services involving "weights and measures" in the United States represent approximately 50% of the U.S. gross domestic product. While you may not think about it very often, weights and measures touch our lives every day. Every time you fill up at the pump or go grocery shopping, and you're buying goods and services priced, advertised and sold based on some quantity, be it gallons, liters, kilowatt-hours, kilograms, pounds or even time, a measurement is involved.
In general, we all have confidence that the final price and quantity as a result of measurements made when we buy something are correct, but how can we be sure? There are many types of what are referred to as "commercial" weighing and measuring devices; that is, equipment that is used by merchants to arrive at the total quantity and final purchase price for goods or services they are selling. Two common examples include the gasoline dispenser and the grocery store scale. Inspectors also test prepackaged items such as boxes of cornflakes or containers of milk to ensure the packages contain the quantity shown on the label.
You've probably noticed the stickers on gas pumps and scales at the grocery store saying something like "This device has been tested and approved," but who does the testing? There is an often-overlooked army of inspectors whose job it is to ensure our commercial measurement infrastructure is transparent, accurate and aligned with a well-established, uniform set of laws and guidelines. These unsung heroes are on the front lines of consumer protection, conducting tests on a wide range of weighing and measuring equipment and prepackaged items. Not only do these inspectors help ensure you get what you pay for as a consumer, but they also help ensure businesses are fairly paid for the commodities and services they sell, creating a level playing field for all businesses.
Gasoline dispensers statistically have some of the highest accuracy rates for weighing and measuring equipment. However, consider what could occur if a station tampers with its pumps so they give an inaccurately high reading; for example, if three-quarters of a gallon of gas is represented on the pump display as a gallon. Because they are shorting their customers a quarter of a gallon, they can afford to charge less for their fuel, which will attract more customers. This puts stations that are selling the right amount of gas at a competitive disadvantage.
Weights and measures inspectors routinely visit gas stations to make sure they are following the regulations and also respond to customer complaints about malfunctioning or inaccurate pumps. These inspectors use a calibrated test measure called a "prover" to verify that the pumps are actually delivering the volume (i.e., gallons) shown on the pumps and are correctly calculating the final price. If inspectors discover any false readings, faulty construction, improper maintenance, or fraudulent use of equipment, they can take action and require the owner or operator to fix the pump.
The National Institute of Standards and Technology (NIST) has long worked in collaboration with state and local weights and measures officials and industry to make sure that the United States commercial measurement system is uniform while working smoothly and seamlessly. NIST works closely with the National Conference on Weights and Measures (NCWM), an organization first convened by NIST in 1905, and other organizations and stakeholders to develop and maintain the model laws and regulations and other weighing and measuring requirements. NIST provides technical guidance to officials and industry; ensures traceability of state weights and measures test standards; develops procedures for use in testing and inspecting commercial weighing and measuring equipment and prepackaged products; and conducts training for laboratory measurement experts and weights and measures officials. NIST also provides technical guidance and interpretations on the model weights and measures laws and regulations found in NIST Handbook 130 and NIST Handbook 44.
You may have noticed another consumer product in more recent years that is impacted by the weights and measures process. Electric vehicles are becoming more and more common, as are public charging stations for them. Liquid vehicle fuel such as gasoline or diesel fuel or liquefied petroleum gas is sold by a recognized and verifiable unit, the gallon or liter. Back in 2014, weights and measures officials adopted "method of sale" requirements stating that electrical energy, when used to propel electric vehicles, is to be sold by the kilowatt-hour.
In addition to the charges for the electrical energy dispensed into the vehicle, a fueling station may assess a charge for other services connected with the fueling process. For example, the station may assess a fee based on the time the vehicle remains at the fueling dispenser after fueling is completed. In the case where there is a fee for both the electrical energy and the parking time, the dispenser must display the information separately and clearly so customers can make price comparisons with other fueling stations.
In addition to adopting the kilowatt-hour as the legal "method of sale" for electrical energy dispensed through electric vehicle fuel dispensers, a "tentative" (or provisional) code for the dispensers has been adopted in NIST Handbook 44, and a NIST-recommended method of testing the dispensers for compliance with those specifications is also in place. Now it's time for the rubber to meet the road, so to speak. Here, that means doing what is called a "type evaluation" of the devices used to dispense electrical energy for electric vehicles.
Every time a new commercial weighing or measuring device (one that is designed to measure a commodity for sale) comes on the market, the states require the device to have successfully completed a "type evaluation" process through the NCWM's National Type Evaluation Program (NTEP). Equipment that bears certification through the NTEP process has demonstrated that it meets NIST Handbook 44 requirements and is suitable for use and will operate properly in the marketplace. For electric vehicle fuel dispensers, these systems must operate with no more than 1% error when being evaluated or new to the marketplace and cannot deviate more than 2% over their lifetime of commercial use.
The tentative equipment code will be fine-tuned over the next year, as a variety of electric vehicle fuel dispenser technologies are evaluated by type evaluation laboratories and routinely tested and inspected by officials, and will eventually be upgraded to a "permanent" code. It is anticipated that NTEP will begin performing type evaluation testing this summer.
So, the next time you are filling up your car (with gasoline or electricity) or buying anything based on some measurable quantity, remember all the exacting work that goes into making sure that our commercial measurement system functions fairly and properly. And, if you see an inspector, take a moment to thank them. They'll really appreciate it.
March 3, 2020 By: Mark Esser
Mark is a writer in the NIST Public Affairs Office and the editor of Taking Measure (this blog). When he's not struggling to cleverly turn a phrase, he enjoys playing classical guitar and…