The Saint Lucia Bureau of Standards informs of a change to its Customs Document Process.
Effective April 1st 2019, SLBS will require ONE hardcopy SAD and invoice for consignments that contain regulated commodities.
Pneumatic Tyres
Packaged Water ( bottled water)
Coconut Oil
Household Electrical Appliances
Tobacco Products
Electrical Adaptors
13 A Plugs
Transformers
Power Strips
Surge Protectors
Extension Cords
Christmas Lights
Instantaneous Water Heaters
Luminaires (lamps)
Rum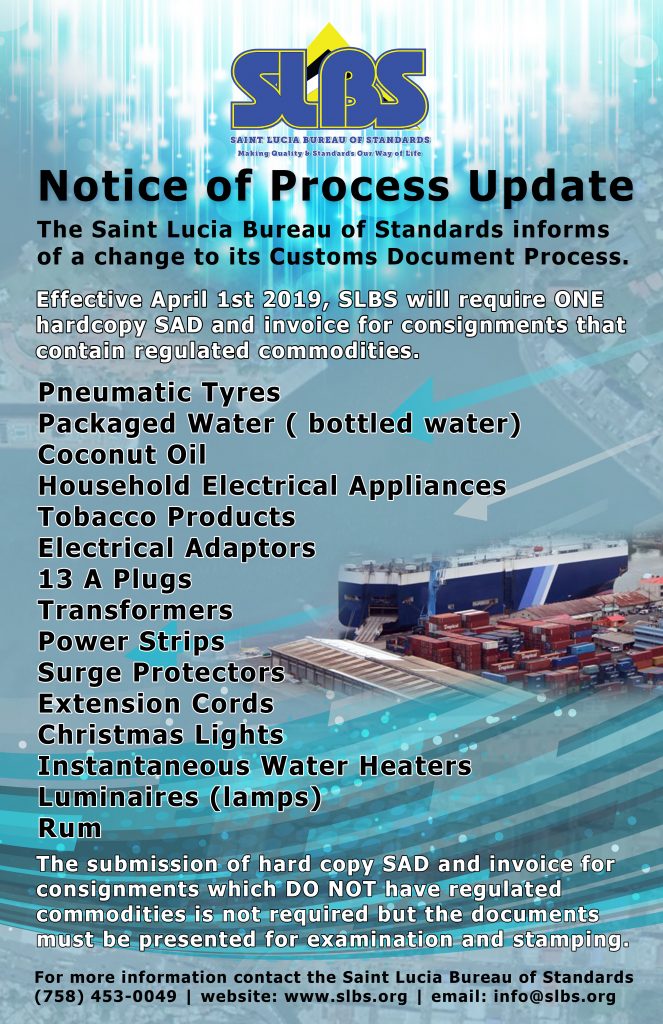 The submission of hard copy SAD and invoice for consignments which DO NOT have regulated commodities is not required but the documents must be presented for examination and stamping.