REPRESENTATIVES of national standard bodies from several Caribbean countries are in Guyana this week, participating in a three-day regional workshop on Information Technology (IT) for User Administrators.
The event which began began on Tuesday at the Marriott Hotel, is being funded by the International Organisation for Standardisation (ISO), through the Guyana National Bureau of Standards (GNBS).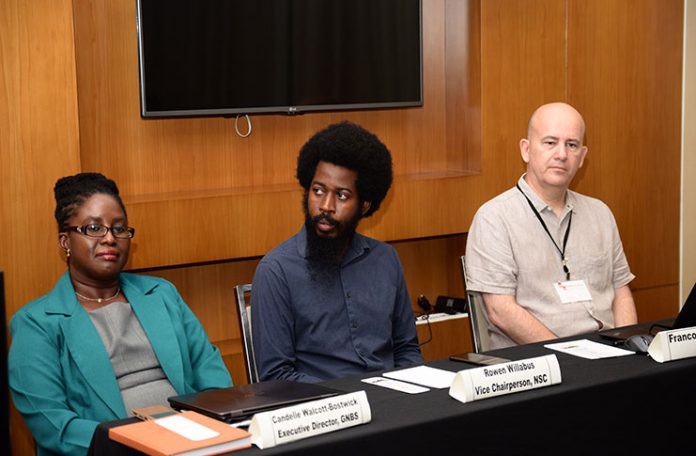 An application, called the Global Directory, has been developed for the national standard bodies and is used to manage data relating to experts, committees, expert roles and permissions for ISO and national committees.
Member Body User Administrators (MBUAs) are needed to input and manage the application's data and therefore, the participants are receiving hands-on practical training on its use.
The visiting countries include Antigua and Barbuda, Barbados, Haiti, Jamaica, St Kitts and Nevis, St. Lucia, St. Vincent and the Grenadines, Suriname and Trinidad and Tobago.
In welcoming the trainees, GNBS Executive Director Candelle Walcott-Bostwick said that information technology is important for the development of standards amongst standards bodies and ISO members.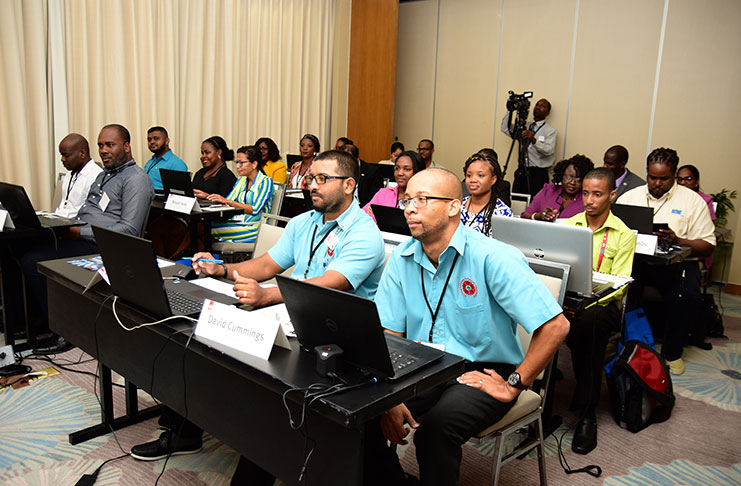 As such, she urged the participants to use the opportunity to learn how they can best improve their national systems of standardisation.
"The use of IT tools, as we all know, is one of the main objectives of our economies. So, I would encourage all participants to implement what will be taught during this programme, so that your countries can benefit from the international standards development process," she said.
Participants in the MBUA Training

Director of Guyana National Bureau of Standards

Francois Mieville Facilitator ISO/CS Expert
The participants will be trained by ISO Training Facilitator François Miéville, who underscored the importance of the role of a User Administrator, as he assured the participants that they would be learning new and relevant information.
Vice Chairperson of the National Standards Council Rowen Willabus, in delivering brief remarks, expressed his appreciation for the opportunity to further develop standardisation in various sectors.
He also encouraged the visitors to utilise some of their time in the country to travel around, to get to know Guyana's culture and attractions.
The ISO is a non-government organisation with a membership of 162 national standard bodies. It brings together experts to share knowledge and develop solutions to global challenges.
Images and story Adapted from Guyana Chronicle and the Guyana Department of Public Information.