Plants are life – we depend on them for our food the oxygen we breathe. But international travel and trade has been associated with the introduction and spread of plant pests. Invasive pest species are one of the main drivers of biodiversity loss and threaten the delicate web of life that sustains our planet. Pests and diseases have also been associated with rising temperatures which create new niches for pests to populate and spread. In response, the use of pesticides could increase, which harms pollinators, natural pest enemies and organisms crucial for a healthy environment. Protecting plant health is essential by promoting environmentally friendly practices such as integrated pest management. International standards for phytosanitary measures (ISPMs) in trade also help prevent the introduction and spread of plant pests across borders.
May 12th is observed as International Plant Health Day. This is to raise global awareness on how protecting plant health can help end hunger, reduce poverty, protect biodiversity and the environment, and boost economic development.
Healthy plants constitute the foundation for all life on Earth, as well as ecosystem functions, food security and nutrition. Plant health is key to the sustainable development of agriculture required to feed a growing global population by 2050.
One way of safeguarding the health of our plants, crops, food and by extension our future is by practicing Good Agricultural Practices. The Saint Lucia Bureau of Standards in its effort to fulfill its mandate of contributing to the advancement of the national economy, supporting sustainable development, promoting health and safety of consumers, protecting the environment, and facilitating trade has developed SLCP 7: 2016 Code of good agricultural practices for crops.
This code of practice is a revision of SLCP 7: 2006 Code of good agricultural practices for the production of fresh produce. This second edition of SLCP 7 Code of good agricultural practices for crops was adopted by the Standards Council on December 15, 2016.
The code of practice was prepared as part of a Food and Agriculture Organisation (FAO) of the United Nations project to support the implementation of agricultural product standards and codes of practices in Saint Lucia.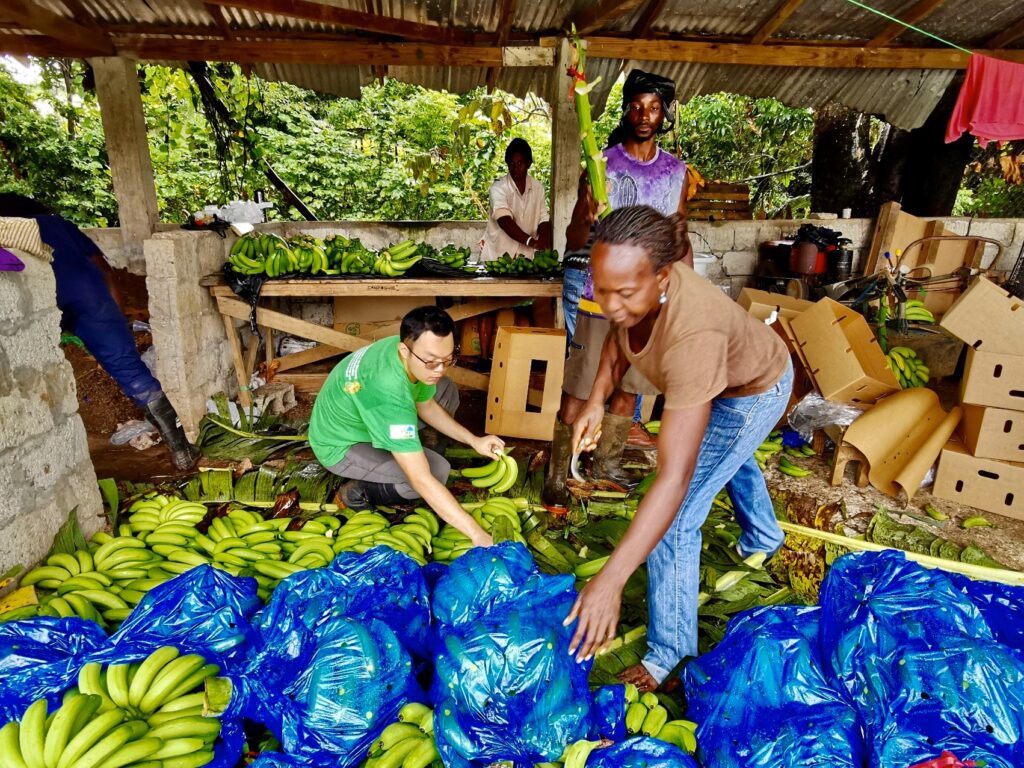 The aim of the FAO project is to establish a national agricultural certification system that will enhance the country's ability to take advantage of export market opportunities and increase foreign exchange earnings, and will also help strengthen the linkage between agriculture and tourism by providing safe local food.
The project further supports the objectives outlined in the 2010-2015 Policy of the Ministry of Agriculture, Saint Lucia, and in pursuit of the implementation of new measures to promote and enhance export-readiness and competitiveness of the agriculture sector.
It is expected that the code of practice will institutionalize at the national-level, guidelines and requirements that are consistent with international norms for good agricultural practices.
It is anticipated that the country's competitiveness would be enhanced and its ability to trade and protect its farmers against unfair trade practices improved.
Consumers of fresh produce need to be assured that the fresh foods sold to them, including vegetables, fruits, ground provisions, meats and others, have been grown under conditions that reflect good agricultural practice (GAP). Such practice is aimed at maintaining and enhancing consumer confidence in quality and safety, minimizing detrimental impact on the environment, reducing the use of agrochemicals, improving the efficiency of the natural resource use and ensuring a responsible attitude towards the health, safety and welfare of farm workers and farm animals.
This code of practice was therefore formulated against the background of increasing consumer demand, at the local, regional and global levels, for fresh produce that meets the requirements of current good agricultural practice. It outlines the essential elements that will serve as the basis from which good agricultural practices can be elaborated and utilized by fresh produce farms of all sizes. The application of these principles will, of necessity, be a collaborative undertaking between the private and public sectors concerned with food production. The implementation of good agricultural practices in a collaborative manner could also generate public awareness and debate on the requirements for safe and healthy fresh produce. The code of practice can therefore serve as a benchmark to assess current practice in agricultural production and provide guidance for future development of the fresh food industry in Saint Lucia.
It is essential that all stakeholders in the fresh food produce business – civil, environmental, government, production, distribution and consumer organizations – recognize, adopt and implement this code of good agricultural practice, to maintain consumer confidence in fresh food quality and safety while working towards the long-term improvement and sustainability of the fresh food industry.
In preparing this code of practice considerable assistance was derived from:
a) OECS GAP Certification Protocol for the Production of Fresh Fruits and Vegetables;
b) The Food and Agricultural Organization (FAO), Draft for Major Group Discussion — Good Agricultural Practices – October 2001;
c) Development of a Code of Good Agricultural Practices, Republic of Lithuania, The Danish Agricultural Advisory Centre, September 2000;
d) EUREPGAP Protocol for Fresh Fruit and Vegetables (English Version), September 2001;
e) Code of practice for food safety in the fresh produce chain in Ireland, Code of practice No. 4, Food Safety Authority of Ireland, 2001;
f) Guide to minimize microbial food safety hazards for fresh fruits and vegetables, U.S. Department of Health and Human Services, Food and Drug Administration, October 26, 1998;
g) Thai Agricultural Standard — TAS 9001-2009, Good agricultural practices for food crop

.